Where should you go on your Gap Year?
Posted on March 8, 2018
One the most asked questions about doing a Gap Year is, where should you go? There are a number of options for people from the UK, including the likes of Canada, Australia, much of Europe, and even the USA (with a bit of work). But there's one place that doesn't always get the recognition it deserves. New Zealand. Often touted as the little brother of Australia, it has more on offer than you could ever imagine. For those who have travelled there before, it's easy to see the draw it has on Gap Yearers, but for people who haven't stepped foot in The Land of The Long White Cloud (the Maori name for NZ), here are a few reasons why it's the only option for your year away from home.
1. It's relatively easy to get a visa.
New Zealand has long been renowned as a country that is incredibly welcoming of travellers. 44 countries have a Working Holiday Scheme with NZ. That's a huge amount considering Australia, the Gap Year hotspot, has only 18 countries on it's working holiday list. New Zealand's working holiday visa is also one of the cheapest out there for UK passport holders. NZ's visa will cost around 140GBP for 23 months, whereas in Australia it will cost 250GBP for 12 months, and even in Canada, it will cost you around 215GBP. The process is also quite straightforward, unlike the process for New Zealanders and Australians to come to the UK! So, if you're looking for a hassle-free, cheap and easy way to start a Gap Year, New Zealand is the choice for you.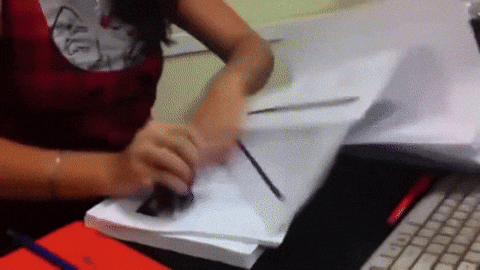 2. Seasonal/short-term work means more travel!
New Zealand is famous around the world for its wine and delicious fruit. Along with giving us great pleasure, this also means that there are endless opportunities for short-term and seasonal work. The likelihood is that you'll earn minimum wage for these jobs, however, the hours are long and endless in the season. This gives you the opportunity to save up some serious dollar, then travel like there's no tomorrow. Not only is there seasonal work in the fruit and wine industry, you've got those beautiful ski seasons too! Imagine, working in the mountains of Queenstown in the Winter, then using that money to travel travel travel! Then, there's the massive shortage of hospitality jobs in New Zealand at the moment. See for yourself here. You know what the hospitality industry means don't you? It means flexible work, lots of work, and work anyway in NZ, giving you the best opportunity to travel and work your way around the country.
3. This is truly the adventure capital of the world.
What do you travel for? Food? Yes. People? Yes. Cultural experiences? Yes! But most of all, you travel for new adventures and the adrenaline rush of life. From the bungee jumps in Queenstown, to the skydiving over Lake Taupo, and finishing off with a bit of insane mountain biking in Christchurch. You really can't go anywhere in New Zealand without coming across an activity that involves some thrill seeking. It's one of those places that you struggle to believe truly exists! There is, of course, a real-life side to the country too, but knowing that you can get away from it all, into the wild and unknown, from wherever you choose to live, is a huge draw for young travellers.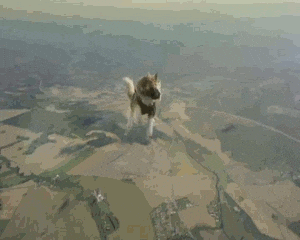 There are so many more reasons why NZ has to be your choice of country for a Gap Year so, if you don't think New Zealand is for you, I have to wonder why?! Check out the flight of some of those prices on Sky Scanner, check in with your local travel agent, and check out with a working holiday specialist in NZ.